Earnest Apps Blog
Here we will be publishing informational articles all about apps! How to use your app, what an app can do to help your business, and more. Please enjoy!
Once you've gotten into your app dashboard, sending push notifications is easy!  Click on the Users menu in the sidebar, and choose Push.  Then enter your text.  You can send it immediately, or schedule it for later.  One really great strategy is to schedule several...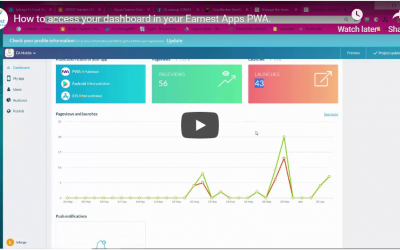 So, the first thing we need to do once your app is published is to set up your login credentials so you can access the dashboard.  The steps are very simple: Tell us what email address you want to use. Open the email and click the link to get to the app Set up a...
Already know the details of your project?
Fantastic!  Contact us today to get started building your own Progressive Web App.