We Create Mobile Apps So Your Users Can Enjoy Their Lives On The Go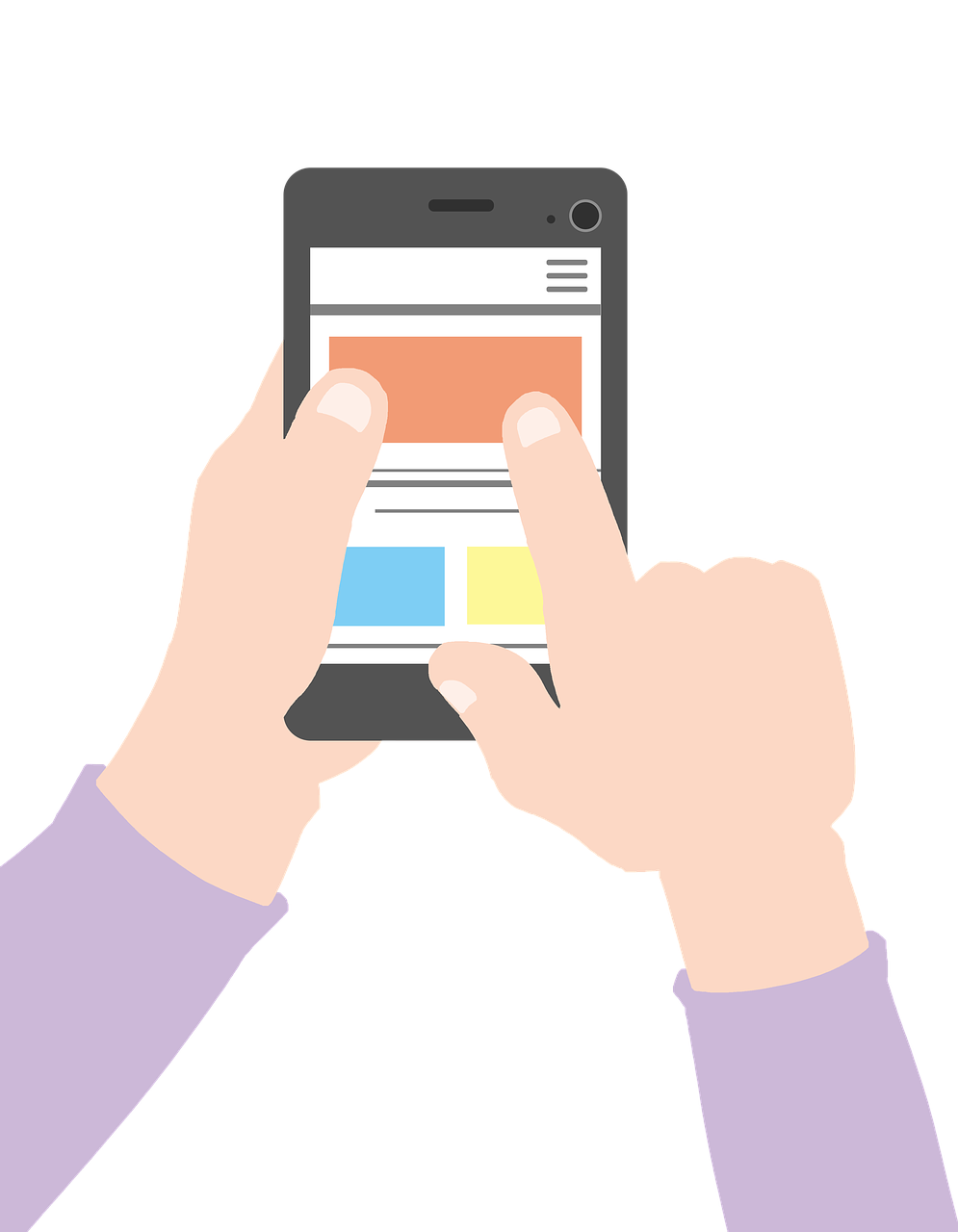 We live in a mobile world…one in which customers are more likely to interact with your business online using a phone or tablet.
Research shows that users would rather open an app than use a browser.
Make it easier for clients to get your message with a Progressive Web App (PWA).  Our PWA is more affordable, customized to your brand, and loaded with features.  Send push notifications directly to users' phones, chat with users directly, and deliver as much content as you care to generate.
You may also be interested in our addon programs: loyalty card, mobile coupons, scratch cards, and live audio/video.
Talk to us today about how a PWA can help you grow your business.
Our Design & Development Process
We begin with a comprehensive evaluation of your business goals.  Knowing what you want your app to accomplish helps determine what features and functions are most effective.
Strategy & Roadmap.
With goals established, we work with you to develop the functions and content for your app.  We will ask you for graphics and logos as well as the descriptions and content you want included.

Visual & UX Design
We focus both on the look of your PWA and the user experience (UX).  Both are designed to effectively communicate your message and provide value to the user.

Development
Once the first draft of your PWA is created, you work collaboratively with us to add content and finalize details.

Launch & Monitor
After launch, you log in to your own dashboard to send push notifications, add content, and monitor analytics.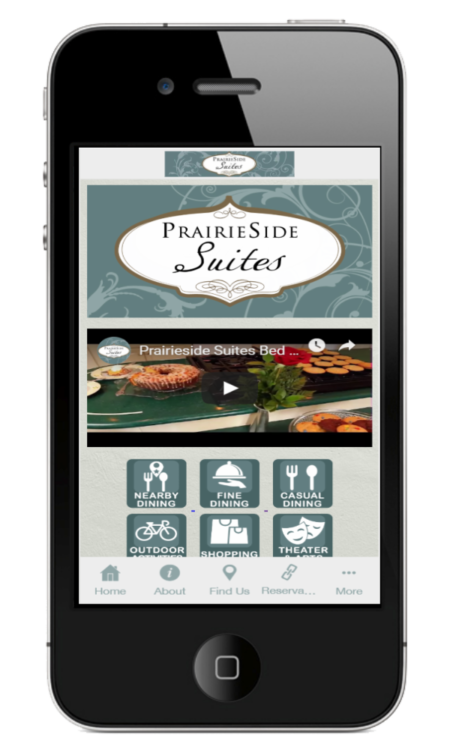 Prairieside Trip Planner
HOSPITALITY
Prairiside Luxury Inn & Suites recommends hundreds of local venues for guests to explore with their Trip Planner app.  With a customized map and directory of venues, guests can search by category for dining, shopping, entertainment, and more.
GRAPE
NONPROFIT NETWORKING
The Grand Rapids Area Professionals for Excellence (GRAPE) is a nonprofit educational and networking group for entrepreneurs.  With regular events, their PWA is an easy tool for members to use to keep up on the latest meeting or outreach event being planned.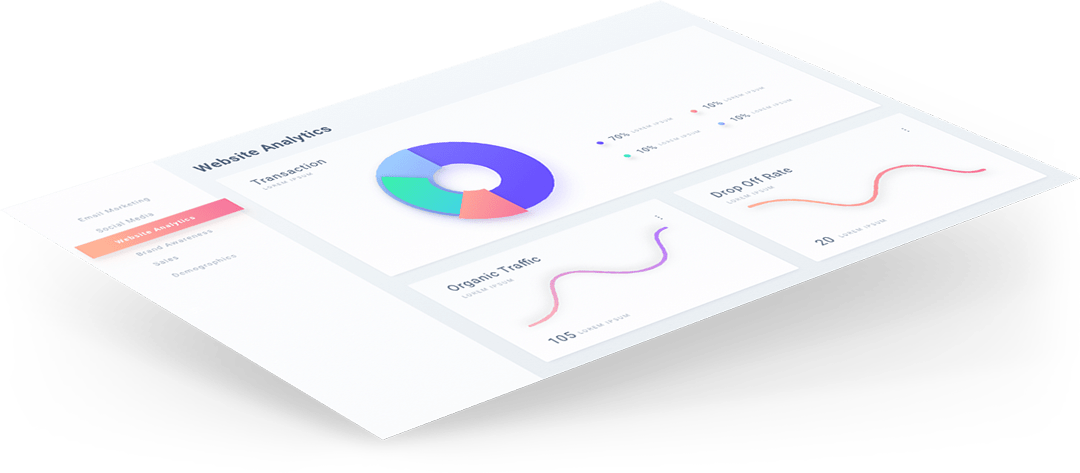 What We Offer
We offer custom design of a Progressive Web App that will help your business attract new visitors and engage your existing community.  With a robust feature set and affordable pricing, our PWA will help your business remain at the forefront of technology and offer convenient benefits for your audience.

visibility
Increase your online visibility with a PWA to complement your website.  Optimize your SEO and be easily discoverable.
Free Download
Because PWAs don't need to be installed to be visited, your content is easily accessible from any location on the web. Your PWA has a light footprint and doesn't require resources of your users' phones.

Multi-Platform
Progressive Web Apps adapt perfectly to any screen whether they're used on mobile, tablet, or desktop devices. 

User Centric Experiences
Designed with the user in mind, your PWA puts all of the important information at their fingertips.  

WorldClass Support
We have been building web apps since 2012, and have a solid history of sterling service.

remarkable performance
PWAs built on our platform have successfully passed Lighthouse testing, which evaluates app performance.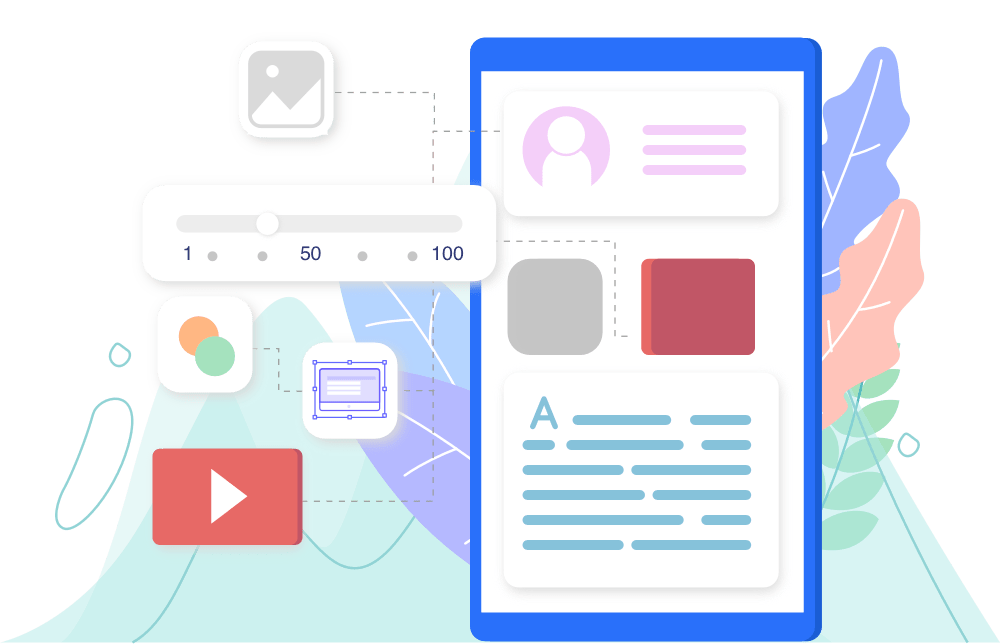 Already Know the Details of Your Project?
Fantastic!  Contact us today to get started building your own custom Progressive Web App.